A little bit of history about Father's Day. Did you know there was a lot of controversy in making Father's Day an official holiday in the US? In contrast to Mother's Day which was widely accepted and approved as a US national holiday by President Woodrow Wilson in 1914, Father's were not recognized in the same way. Mother's were known to be caretakers and helped raise children. There was a lot of recognition for the Women who worked hard to keep the family together.
However, there was a growing movement that Father's should also be recognized for their efforts. Many men sacrificed their lives for their families in War and often worked hard to bring home money and also helped raise children. Eventually, in 1972 President Richard Nixon made Father's Day a US national holiday.
So the question is, what do you get for your Father on his special day? Or perhaps you want to plan a special event or an activity? Here are some ideas that might make 2022 a memorable Father's Day!
Go Golfing!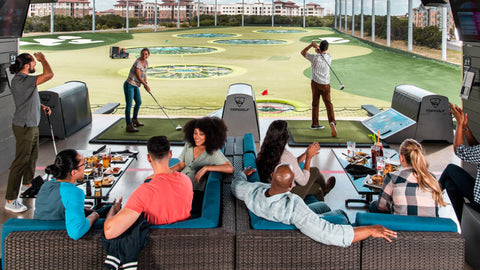 Golfing is an all around great activity to experience with you Father! In the past, Golf may have been for those who truly love the sport, but not anymore! There are places such as Topgolf which offers Golfing entertainment for the whole family. You can enjoy playing Golf while eating great food and drinking your favorite beverages.
Whether you are an avid golfer, or just starting, there are different modes of entertainment. Each golf ball is coded with an RF chip to track its movement and score points based on where it lands. Fun for the whole family!
There are also traditional golf courses throughout the nation and Father's day is a perfect time to set up a local tee time and get out onto the course!
Cook Together!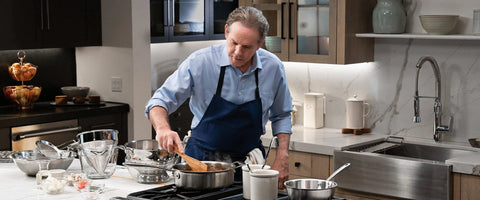 Cooking is a timeless activity that can bring together the whole family with the output being a very delicious meal! There are meal kits that you can purchase such as Blue Apron, Hello Fresh and Home Chef to name a few! Easy ways to get a full meal ready to prep and cook delivered fresh to your door! All the instructions and ingredients are provided for you and your Father to cook together and come out with a memorable experience!
Alternatively, there are a variety of virtual cooking classes available that you can explore and sign up to attend together! With anything from cooking meals to putting together the best cocktails, there are numerous options. Some of the better well reviewed sites include Sur La Table, AirBnB Experiences (site includes a lot more than just virtual cooking experiences!), and MasterClass.
Watch a Movie!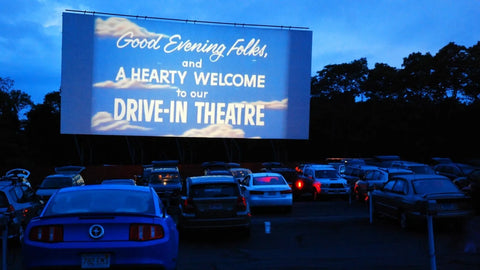 Watching movies are an all time classic activity for the whole family. It is also one of the only places open during national holidays. Traditionally, watching movies at the Theatre would be the number one choice. There are plenty of national chains and boutiques including AMC, Regal Cinemas and Cinemark.
There are other options, too. One that became popular during the Covid-19 pandemic were drive-in theaters. You can search for the closest one here. You can experience the big screen in the comforts of your car! There is one more option, which is to create the movie theater experience in your home! Perhaps Dad has always wanted his own theater like experience to share with family and friends! Why not help by getting Dad a new projector! There are many companies who sell projectors as well as projector technologies.
For the very best, go for a Laser-powered 4K UST projector. Longer service life due to the laser light source lasting 25K+ operating hours (typically) and eye popping colors & contrast due to the use of ALPD technology. UST or ultra short throw means that the days of having to hang the projector on the ceiling or listening to loud fans near your sitting area (and heat) are over! You can place the projector close to the wall and project a large screen.
Wemax Nova 4K Ultra Short Throw laser projector is a great option with built-in Android TV operating system so you can just plug and go!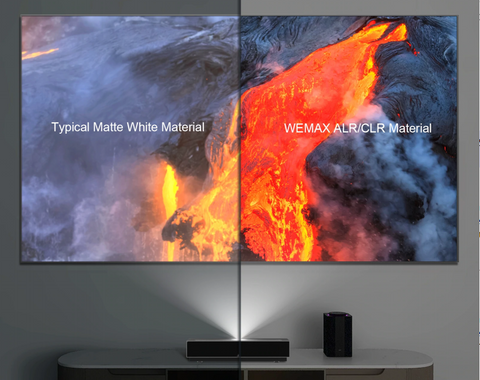 To complete the package and make the most out of the projector, you may want to help Dad by investing in a projection screen. Depending on your wall size, Wemax offers a 100" and 120" projector screen. The ambient light rejecting (ALR) technologies make sure that what is being projected doesn't get washed out by other light sources such as lights and windows.
Build a Lego!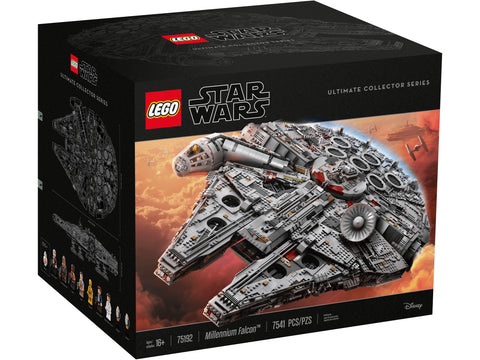 Building blocks have been around for a while now. However, it wasn't until 1932 when Ole Kristiansen founded the company Lego and created the iconic building block empire that is popular today. Over the past few decades, Lego has evolved to accommodate the many age groups and preferences. From the smallest of creations to builds that exceed 10,000 pieces, Lego has something for everyone.
One of the larger, popular builds is the Star Wars Millennium Falcon. You can spend hours or days building this set with your Dad over Fathers Day weekend!
If you are fortunate to be close to a Legoland Park, you can take your Dad to the amusement park where you can enjoy roller coasters, food and other activities together! A good time for the whole family and for those who love Lego!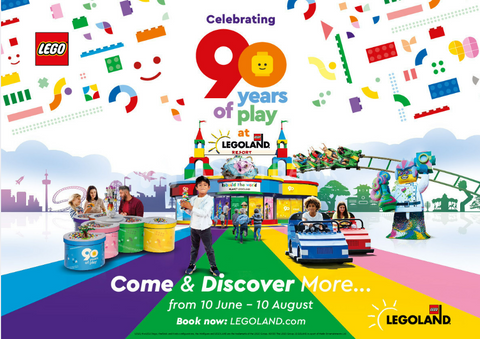 Buy a Premium Shaver!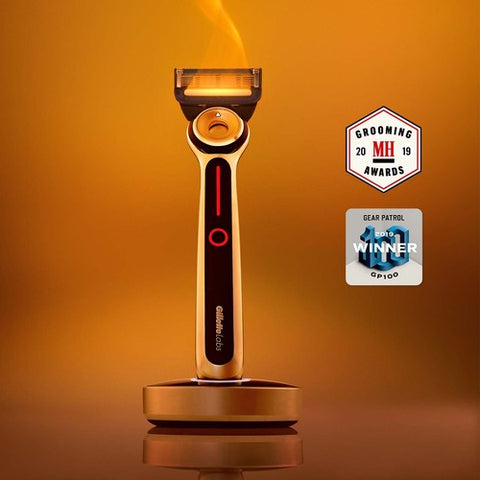 Facial grooming is an activity that is more of a solo task, but nonetheless, help your Dad with a grooming upgrade! For the Dad who loves technology and a premium barber shop like shaving experience, get your Dad the Heated Razor from GilletteLabs.
By delivering instant heat to the razor blade and a stainless steel warming bar, it provides the same soothing experience as if you were at a professional barber shop getting a warm towel shave.
If your Dad is more of an electric shaver type, the Braun 9 series offers ultimate control as well as a device that hygienically cleans the foil blades after every shave.
Finally, if your Dad is a traditionalist, there are a variety of double edge razors from Merkur that might end up being the best gift! These will bring Dad the closest shave possible and upgrade the traditional safety blade razor.
Go Camping!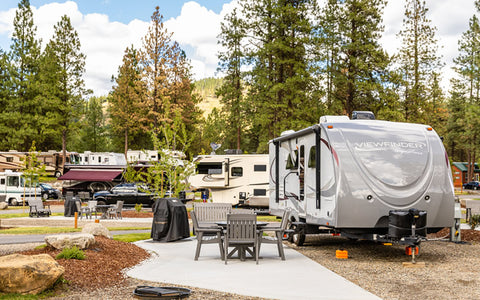 Father's Day happens to be during Summer months so it is a great time to be outdoors. There are many activities that you can do together while outdoors including hiking, fishing, exploring and a nice bonfire.
The modern way of Camping is to rent a lodge or even an Airbnb. There are many options and it provides a balanced experience for those who are not quite ready for a tent. You can enjoy nature and the great outdoors but come back to the comforts of a cabin!
For those who want to take some time to explore various locations, there are now options to rent a RV. There are multiple companies that offer this service including GO RVing, RVshare and others. You can find a variety of RV types including ones you can pull with your own vehicle, or a full sized RV that you can rent & drive. There are sites that can help you find RV friendly locations like Koa.
Finally you can just buy a tent and go camping at one of the many campsites around the nation! There are some sites such as Reserve America, Recreation, and crowd source sites like Free Campsites.
Among the many activities you can do while camping, one for the whole family could be watching a movie while outdoors! Bring a portable projector such as the Wemax 50" Portable Projector screen or project to the side of your tent.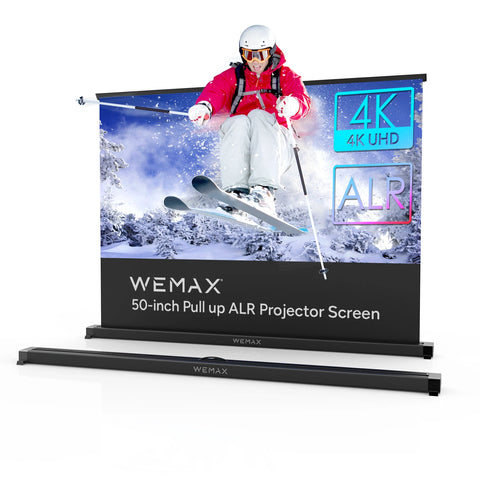 Pair the screen with a portable laser projector! The Wemax Go Advanced has the best of many worlds packaged into an ultra portable, easy to take with you size. It has a built-in battery that can be great for some quick tv shows or media sharing. It can also be attached to a portable battery pack to have a movie marathon. It doesn't compromise on features with a native 1080P sensor and powered by ALPD laser technology for a long lamp life, great contrast and bright picture. While outdoors or camping, you won't find a perfectly flat wall. The built in sensors will help align a perfect picture automatically so you don't have to worry about placement.
Dad will be happy to also be able to use this at Work or with friends during gatherings as well.
Wrapping it Up!
Father's Day can mean different things for different people. Whatever activity, experience or gift you choose, surely your Father will appreciate it. After all, it is the thought that counts. Make 2022 a special year to take a moment to celebrate! Thank you for taking the time to read my article & please leave a comment if you would like to see anything added in the future!