Compact design, autofocus, omnidirectional keystone correction, and voice control!
Today we bring a new product, which can be said to be a very competitive and interesting projector called Vogue Pro projector from Wemax. This is a flagship model, it uses a brand-new FengOS system; uses a 4-channel LED light source, and the brightness reaches 1600 ANSI lumens; In terms of picture quality, it uses the FAV picture quality engine and supports HDR10+; in terms of user experience, it supports stepless zooming of the picture, the non-sense focus of the picture, and pure far-field voice.


The unit performs well and provides a very good viewing experience while remaining nice and quiet and delivering pungent sound
The Wemax Vogue Pro is meant to be a compact, stationary LED projector that provides a mainstream viewing experience with some smart capabilities. Unlike most other Android-powered units, the Wemax Vogue Pro we are reviewing here ships with their own Wemax OS, which provides an Android base, but their own, tailored projector interface. With its near cubic size, it manages to remain unobtrusive in a room while being advertised at a useful 1600 ANSI lumens.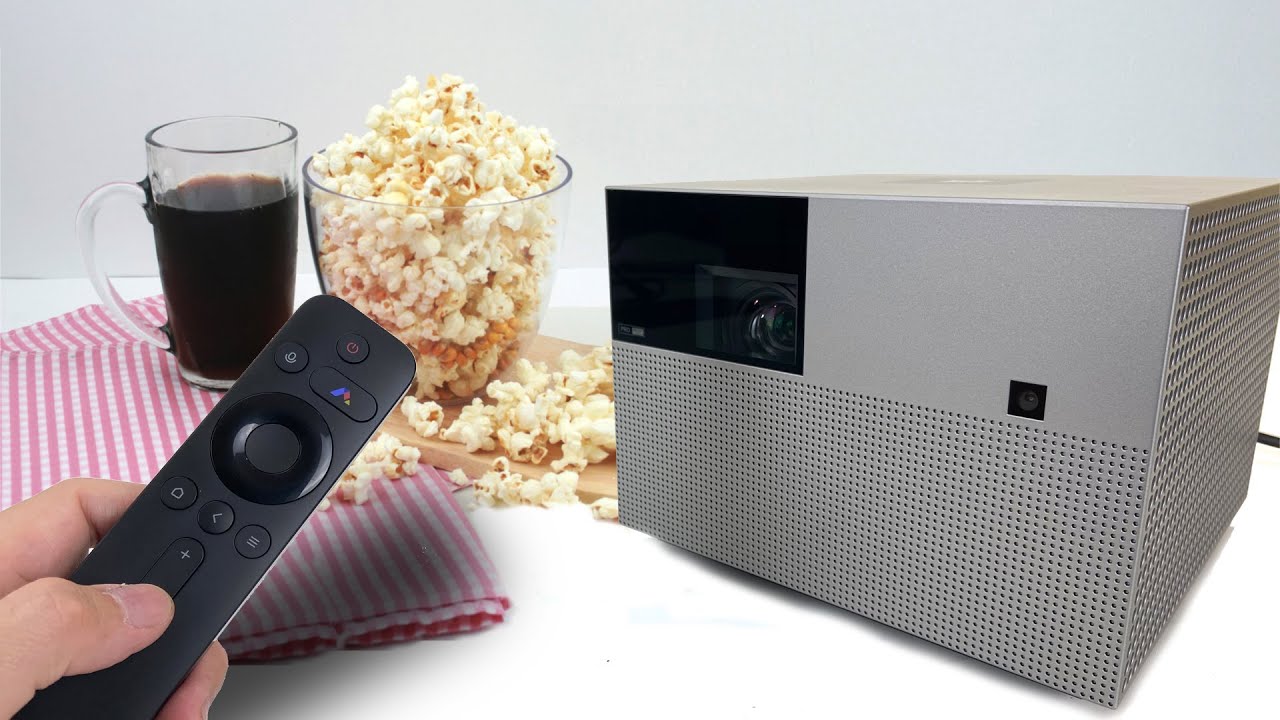 Our family movie and video game night with WEMAX Vogue Pro
Keith's Toy Box
1.41M subscribers


Stream your favorite photos, movies, videos, and more from your phone, tablet or laptop to the big screen via Airplay, Miracast or Chromecast for even bigger screen entertainment.

20% Brightness with 4-Channel LED
With 4-channel LED, Wemax Vogue Pro is 1920 x 1080 FHD resolution with ultra-bright 1600 ANSI Lumens and 2.07 million pixels. Maximum Supported Resolution is 8K@40Hz.

Full Connectivity Options
1 x HDMI 2.0/ARC X1
1 x 3.5mm composite video
2 x USB 2.0
1 x RJ-45 ethernet LAN
1 x 3.5mm headphone
With these ports, you can readily sync the projector with your sound-bar, stereo system, or gaming console. What's more, you can also mirror casting with Bluetooth or WiFi directly.

Auto Focus and More Intelligent
Saving for Auto Focus, It also supports Auto Side Projection, Intelligent Obstacle Avoidance, Intelligent Screen Alignment. Enjoy the smartest LED projector at home!

Powerful Light Source - 1600 ANSI
You can count on this 1600 ANSI Lumens LED projector to stand the test of time. Its lighting components are meant to deliver more than 25,000 hours of lamp life.

With only 1/2 A4 Size, Vogue Pro allows you to achieve any screen size between 60-200 inches at 8K resolution with very little setup.
Its 4-Point keystone correction lets you make micro-adjustments to the picture size and image quality. Tweak it to perfection without breaking a sweat!

120 Inch Electric Floor Rising Screen in Soft Grey
The screen rises from the ground within 8 seconds once it is turned on by the switch or the IR remote control. It comes with sturdy aluminum alloy square basement for all electric floor raising tension screens, for you to display in living room, meeting room, training room, entertainment room and more. Suitable for floor, wall and cabinet installation, etc.
Plug and Play, No Drilling is Needed
it can also synchronize with the projectors power cycle when it is triggered by the USB trigger; when not in use, just lower it and store into the screen case, making it unobtrusive; simply plug and play, no drilling is needed


Take control of your screen with ease using Amazon Alexa or Google Assistant. Our screen is compatible with both voice control platforms, so you can operate it with just your voice. Simply connect to the "Tuya" app on your phone first, and then connect to Alexa or Google Assistant.

Protable and Foldable & Adjustable Height Floor Tripod Stand
Made of aluminum alloly with compact design, it's adjustable from 15"*1.4" to 31"*18.9", only about 600g weight. You can easily put it in your backpack for outdoor, or place it on the floor in the living room to use with a projector

When press the button at the bottom of the phone tripod, the three legs will open and can be used as a stand tripod. After adjusting the height of the telescopic pole, it can double as a desktop tripod.

The telescopic legs can be contracted to min 15" and extended to 31" maximum, allowing you to get the perfect height to your content. In addition, you can tilt your projector ±45° for the best viewing angle.
USDB 2.0x2(HOSTx2), Ethernet port x1, S/PDIF x1, HDMI 2.1x1, HDMI2.1/ARCx1, Earphonex1
FCC, WEEE, FDA, IC, CE, EAC, TUV.
1 * WEMAX Vogue Pro
1 * Remote Control
1 * Power Cord
1 * User Manual
1 * Cleaning Cloth
WEWATCH PS02 120-inch Portable Projector Screen with Stand
114.37" L x 76.73 H x 8.54"D
230V/50Hz,0.485A, 115W;120V/60Hz,1.1A,115W
20" Electric ALR UST Screen X1
Remote Control X1
User Manual X1
Expansion Plug X1