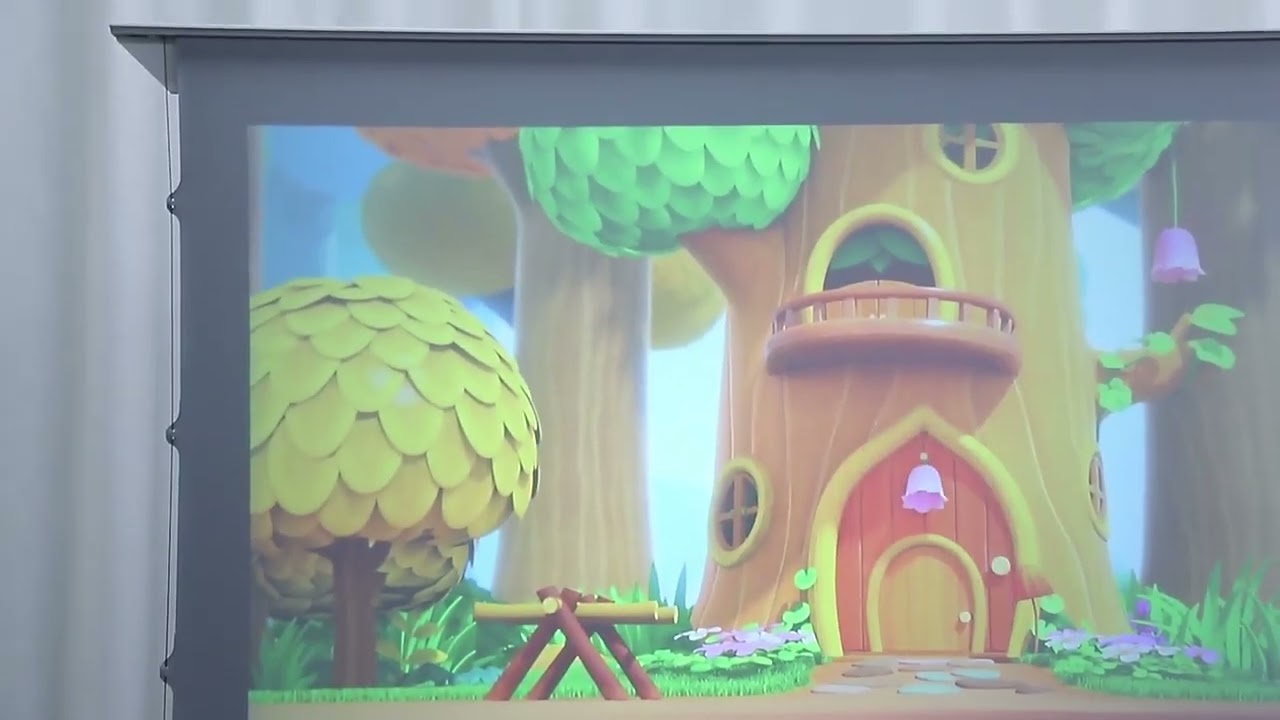 Plug and Play, No Drilling is Needed
The screen rises from the ground within 8 seconds once it is turned on by the switch or the IR remote control, it can also synchronize with the projectors power cycle when it is triggered by the USB trigger; when not in use, just lower it and store into the screen case, making it unobtrusive; simply plug and play, no drilling is needed
Up to 1.5 Gain&160° Viewing Angle
Those projector screens have up to 1.5 gain and 160° viewing angle. Compared to some outdoor projector screens on the market, our electrical floor-raising screen gives you 1.5x clearer images and a vivid 160° viewing experience. This means you don't have to worry about crowding if you want to invite friends to a movie or have a meeting with multiple people.

Aluminum Alloy Structure with Various Screen Materials
It comes with sturdy aluminum alloy square basement for all electric floor raising tension screens, and 4 different screen options: Soft White Screen, Soft Grey Screen, Soft Metal Screen, Telephoto Anti-Light Screen and different sizes: 100-inch/120-inch/150-inch for you to display in living room, meeting room, training room, entertainment room and more. Suitable for floor, wall and cabinet installation, etc.
The motorized screen supports 4K UHD and is active 3D ready, allowing you to enjoy a luxurious cinematic visual experience in the comfort of your home.

Take control of your screen with ease using Amazon Alexa or Google Assistant. Our screen is compatible with both voice control platforms, so you can operate it with just your voice. Simply connect to the "Tuya" app on your phone first, and then connect to Alexa or Google Assistant.
WEMAX 100-120-150-inch Projector Screen
230V/50Hz,0.485A, 115W;120V/60Hz,1.1A,115W