This article is contributed by D T
After two years of being stuck in a pandemic, your mom, grandma, spouse or that other favorite Mom in your life deserves more than just flowers and a greeting card on Mother's Day.  Show her that you care and want to improve her lifestyle by gifting her one of these tech gadgets.
For the Bookworm In Your Life
Amazon Kindle Paperwhite
If she's running out of space on her bookshelf, help her build her virtual library.  The Amazon Kindle Paperwhite, which has finally been updated in 2021 with a larger 6.8" e-ink display (with optional warm light) and a USB-C port.  It's pretty much the same Kindle Paperwhite as before, but with the latest upgrades to provide Mom an easier time to get through her through her backlog of New York Time's Bestsellers.  It's IPX8 rated to provide some waterproof when you're around the pool or beach, a battery that lasts up to 10 weeks, and many covers to customize the look.
For the Rom-Com Fan In Your Life
WeMax (WeWatch) Mini Projector
If your wallet has seen better days and you can't afford that top-of-the-line 85" OLED 4K TV for Mom's next Bridgerton binge, the next best thing is a projector.  The WeMax (WeWatch) Mini Projector provides a lot value in a small package.  It's small footprint can project native 1080p video clearly and brightly up to 120" onto any screen or wall.  It has built-in ports including USB 2.0, HDMI and 3.5mm to allow her to connect any devices including phones or streaming sticks.  It's also capable of casting video or audio via MiraCast, AirPlay or DLNA via it's built-in WiFi.  Aesthetically, the design and colors will fit in nicely with your modern home décor.
WeMax (WeWatch) Mini Projector
For the Busy Chef In Your Life
Anova Sous Vide Precision Cooker (WiFi)
It's likely she already has an Instant Pot or two in her cooking arsenal.  Why not surprise Mom with something that she doesn't even know she needs?  The Anova Sous Vide Precision Cooker (WiFi) has all the technology and smarts to be able to knock out restaurant-quality steaks while she's busy doing other chores.  It will be able to hold a precise temperature of the circulating water, to cook food to the desired doneness and provide perfect results.  The built-in WiFi allows her to schedule and pre-cook food while she's at the grocery store buying ingredients for the appetizers.
Anova Sous Vide Precision Cooker (WiFi)
For the Music Buff In Your Life
JBL Charge 5
If Mom enjoys some good tunes, but doesn't have the time to enjoy, a portable Bluetooth speaker is the perfect gift.  The JBL Charge 5 delivers hard-hitting sound in a compact package and will allow her to listen to music on-the-go while she's doing chores.  It's optimized racetrack-shaped driver, separate tweeter and dual pumping JBL bass radiators can pump out jams without much effort.  It's IP67 waterproof and dustproof so is ready for her next backyard or pool party.  It also provides up to 20 hours of use, including the ability to charge other devices.  It comes in various colors to fit her lifestyle.
For the Fit Girl In Your Life
Fitbit Inspire 2
Don't want to throw down to get Mom that new Peloton bike?  Show her you still care about her health and get her a fitness tracker.  The Fitbit Inspire 2 doesn't have all the bells and whistles like it's siblings, but it has all she'll need to track her fitness and health.  It'll be able to track her steps, distance, hourly activity, calories burned, heart rate and sleep, as well as her workouts.  Battery life isn't an issue as it'll last up to 10 days.  It's also water resistant so she can take it in the pool or shower.  It comes in various colors to match her lifestyle.
For the Germophobe In Your Life
Roborock S6 MaxV Robot Vacuum
Long gone are the days of coming home to a dusty home, or even worse, dog poo smeared all over the place.  The Roborock S6 MaxV is here to help Mom keep her home clean and tidy.  It's dual cameras can identify all obstacles including pet waste, cables, and chair legs in it's path.  Using your phone, you'll be able to schedule the vacuum to start a clean cycle, and even spy in on it's progress with built-in remote viewing from the app.  It has 2500Pa suction power and can run up to 180 minutes.  Works great on both hard floors and carpets.
And If You Can't Decide
Tech Gift Cards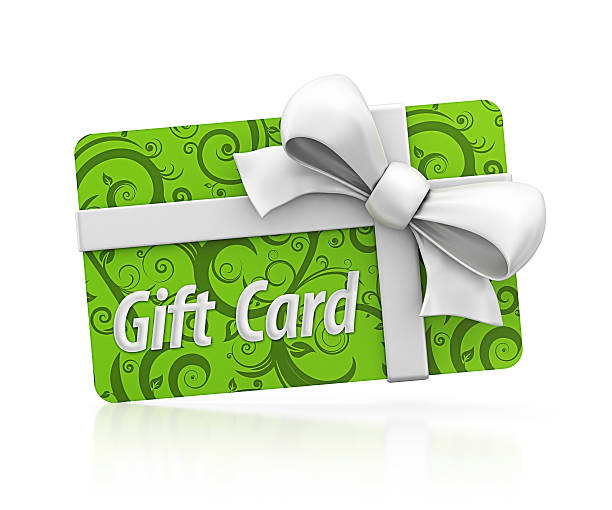 And if you're too busy to shop, or can't decide, gift cards to Mom's favorite tech outlet will always do.  Let her choose what tech gadget she needs to make her life easier.